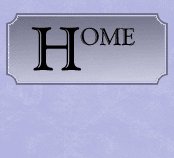 The first Bil Mitchell guitar was built in 1979. That very first guitar began a life long journey in education, consistency, expression, and refinement. Bil Mitchell Guitars are created entirely by hand in his workshop in Pennsylvania. After attending the Timberline School of Lutherie in 1985, he now specializes in the style of yester-year. Using today's advancements in guitar making, Bil crafts instruments with aesthetic designs ranging between the Civil war and World War II, plus a contemporary design of his own. What separates his guitars from the rest are his extensive abilities in all aspects of guitar construction from engineering to unique artistic expression, to beautiful lacquer finishes. Exceptional tone woods are not all he offers. 6 designs to choose from, 0-12 fret, 00-12fret, 000-12 fret, L-00-12 fret, 00-14 fret, 000-14 fret. Plus a mini archtop electric. Custom neck widths, bridge styles, headstock, and scale lengths create the custom palette for a rainbow of hand cut inlays, designed and executed by Bil himself. In 2003, Bil Started the Guitar Parlor with Sarah Dieterichs which they performed extensive restorations on prewar instruments as well as building hand crafted acoustic and electric guitars. In 2020, he closed the Guitar Parlor down and is now, along with building guitars, teaching guitar building and repair classes at North Hampton Community College in eastern Pennsylvania. If you are ready for something exquisite then Bil Mitchell Guitars are waiting for you! Life is too short to play cheap guitars!



Some customer testimonies!

"the OOO-12 fret cutaway gem you created for me far exceeded my expectations in both sight, sound and playability. You went far beyond the "call of duty" on this masterpiece.Thanks for your patience and guidance through the guitar build as, I know, I gave you a complicated guitar to build. As proud of the skills that you possess to produce such a masterpiece, I might be just as proud to say I own a Custom Bil Mitchell Guitar. It was worth the wait."-Ken Hagedorn-N.J.

I was jamming with my guitar last night and thinking "holy cow this thing is amazing."  The balance of a nice cut through the mix with the sustained woody/earthy tone is superb.  I'm getting excited to start playing out more this summer with it.   The comments people have already made about it when playing are a tribute to the great workmanship that went into it, so I wanted to say thanks again for a beautiful guitar which really hit the sound I was looking for. I REALLY love the look of that turquoise against the almost white Adirondack top... and the binding... whew.  I know that not everyone these days takes the time to do things 110%, but I'm thankful that you do.  OK - I'm just going to stop (I could go on for a while if you havn't noticed).  I hope you get to keep making amazing guitars and that people will continue to support your artistic talent for a long time.Thanks again!-Adam Brittain- PA.

I am excited that this project has reached its culmination in the creation of such a wonderful instrument, but with the same breath, I regret the end of the process in talking with you and sharing my ideas. This has been one of the most pleasant and memorable experiences in my life and I thank you for making it so. Dave Maynard.-Utah.

I have played guitar since 1960 and owned many different instruments; Gibson, Martin, Breedlove, Robertson and LoPrinzi to name a few. I have never experienced the combination of impeccable workmanship, beautiful woods, easy playability and great tone as I have with both my cherry and maple Homegrowns. What can I say? Anyone I meet that wants a great small body guitar I will tell them to check out the folks at the Guitar Parlor. Thanks for making me a pair of awesome instruments!-Ron Harkov-Princeton, NJ

One day, while looking for a special guitar I stopped in at Bucks county folk music shop where I played several nice, high end guitars, Karl finally handed me a guitar you built. This was a guitar that actually sang! And the way it played was a joy, the guitar felt like it played itself. I continued my search when I realized that every other guitar I played was being compared to yours, your guitar became the touchstone of everything I played. I went back and purchased the guitar and have not regretted it for a moment! With your guitar there is a certain "old world" craftsmanship that is evident in the perfect joints, in the finish, in the inlays, in everything. The guitar is exquisite to look at, wonderful to listen to, and a joy to play! Steve Begley-NJ.

Bil, Thanks again for the beatiful guitar!-Ron Konkle-PA.